To reduce physical strain and reduce ergonomic risk for workers in its parts logistics operation in Campinas, São Paulo, Brazil, John Deere has deployed several Mate-XT wearable exoskeletons from Comau (a provider of automation technologies, including robots and vision systems). Workers at the 75,000 sq. ft. plantin Campinas select, sort and pack hundreds of parts daily, a task that requires repetitive movements of the arms, shoulders and back.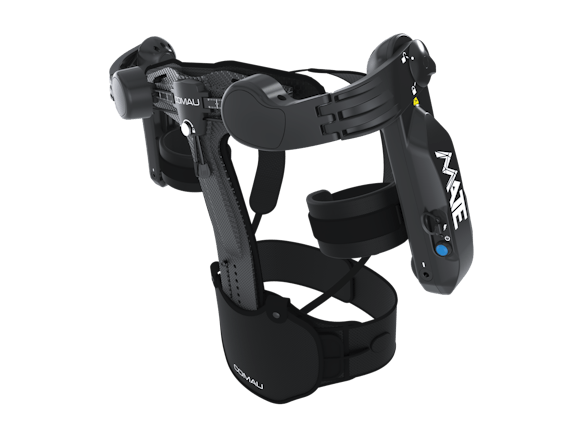 According to Comau, Mate-XT accurately replicates all shoulder movements and helps workers perform their jobs comfortably by reducing muscle fatigue without limiting mobility or adding bulk. The exoskeleton can be adapted to different people with different body types by changing the length of the shoulder straps and the level of support required depending on the worker or job.
To help John Deere quantify the benefits of using Mate-XT, Comau conducted an electromyographic analysis of the ergonomic risk factor. Use of the Mate-XT kept the muscle at rest for 98.5 % of activity time (compared to only 2.4 % of time without the exoskeleton).
The Mate-XT exoskeleton is EAWS (Ergonomic Assessment Work Sheet) certified, which allows John Deere to obtain an objective measurement of ergonomic improvement and predicted benefits in terms of reduced muscle fatigue and execution speeds. Comau's exoskeleton is also water, dust, UV light and temperature resistant.
Comau adds that Mate-XT provides muscular balance while optimizing the energy expenditure required to stabilize and maintain the weight of the arm. By wearing the exoskeleton, arm stability can be maintained with as little as 10 % of the operator's maximum force capacity. This leads to improved well-being as well as tangible performance-related results such as process optimization and productivity gains.